Ibeju Lekki is a bubbling city in Lagos, popularly known as "The New Lagos". The name is a coinage of "Ibeju" and "Lekki" and is home to multinational factories and tourists attractions like beaches and resorts. Ibeju Lekki is also home to many as it is a perfect residential area. People from within and outside the country live, work and regularly visit Ibeju Lekki for relaxation purposes.
Ibeju Lekki is a fast developing area that has numerous running and proposed major industrial developments. An example is the Dangote Refinery and it is reportedly going to be the world's largest single-train facility. Recently, the Dangote Fertilizer Plant was commissioned by President, Muhammadu Buhari in March, 2022 .
There is also the Lekki International Airport project, the Pan-Atlantic University, Lekki International Golf Course and Lekki Deep Seaport. Ibeju Lekki also has tourist attractions and parks which includes the LaCampagne Tropicana and the Eleko Beach. Given these ongoing and proposed projects, Ibeju Lekki is very soon expected to be the Centre of Lagos Commerce, tourism and civilization.
Whether you're looking to start a business, create an office space, live or simply invest in real estate, Ibeju Lekki is your best bet for that.
Before you buy that property in Ibeju Lekki…                                                                                         
It is of great importance to ensure that you do your due diligence before buying a property in Ibeju Lekki or anywhere in Lagos at all.
Location: This is a necessary factor to consider before buying properties. Location chosen should be based on your proposed plan for the property. For instance, for a residential home, one must make sure to buy properties close to the social amenities needed for a home. The location of a property also affects its rate of appreciation, simply put, the better the location, the higher the resale value becomes.
Price: Also an important factor to keep in mind, you want to ensure that the price of the said property fits into your budget and the price is suitable for the property you want to purchase.
The Payment Plan is also a vital factor. As a potential real estate investor or homeowner, you should choose a real estate agency in Lagos that provides you with flexible payment plans.
Credibility: It is important to only contact credible and honest developers that have a solid reputation for delivering on their promises.
 Land titles: The land title is the right to ownership of the land. It is imperative to do due diligence to ensure that the land is free from any private claim or governmental acquisition. Excision/Gazette, Governor's Consent, Government Allocation and Certificate of Occupancy (C of O) are all genuine titles to look out for.
A key to realizing all these qualities is to simply choose a trusted real estate agency in Lagos. At BESTATE, we ensure that we do our due diligence on properties that are listed on our site. Our consultants also help you choose the property with the best qualities that would satisfy your needs.
The following properties in Ibeju Lekki listed are available for sale:
You can own a home just opposite the beach in Jewel Garden Estate, Ibeju, Lekki. The estate has beachfront lands for sale and is a perfect choice in building a residential house. Who doesn't want a home where one can get a view of the beach all the time?
INFRASTRUCTURE: Perimeter Fencing, Electricity, Excellent drainage system, Recreational facility and Great Road Network.
PRICE AND PAYMENT PLAN
5 Million/600sqm (outright payment)
Up to 12 months payment plan available
Title: Government Approved Excision
Property Type: Residential, Commercial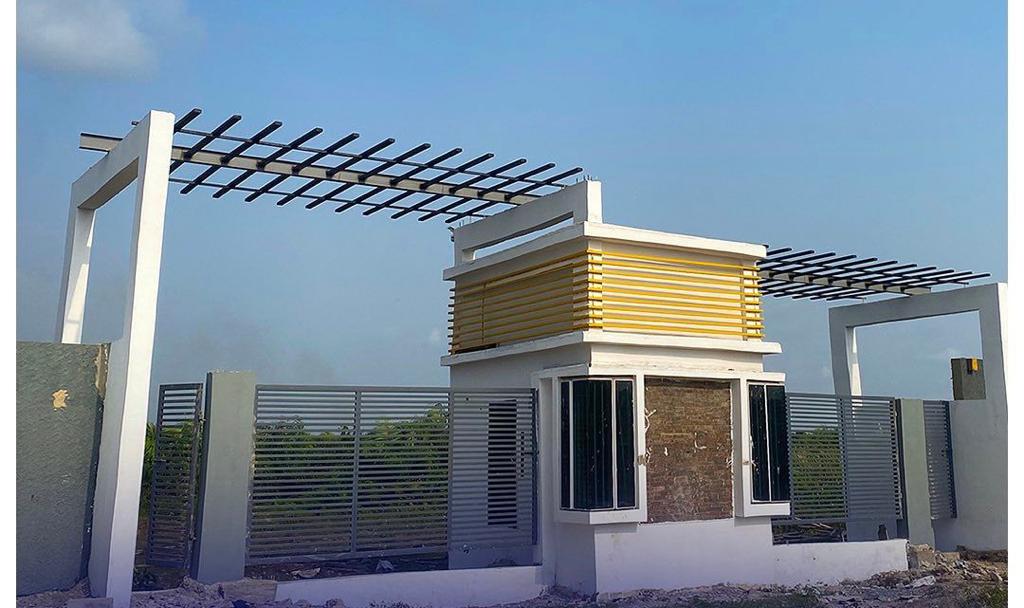 Milton Estate is a residential development situated in Onigbedu, Ibeju Lekki, one of the emerging prime investment locations. An amazing fit for everyone who desires a residential home or a high and instant Return on Investment (ROI).
Title: Government Approved Excision.
Location: Off Lekki-Epe Expressway, Opposite Itunu Residential Estate, Ibeju Lekki, Lagos
FEATURES: Gated Community, Well Paved Layout, Ample Parking Lot, Perimeter Fencing, Electricity, Good Road Network, Drainages, Recreational Facilities, Solar Powered Street Light, Portable Water Supply, Sporting Facilities.
NEIGHBOURHOOD: Pan Atlantic University, Eleko Junction, Lekki Free, Trade Zone, Lekki Lagoon, Alaro City.
Prices
600 Square Meters – N5, 600, 000
300 Square Meters – 2, 800, 000 Naira
Property Type: Land, Residential
Payment Plan: 18 Months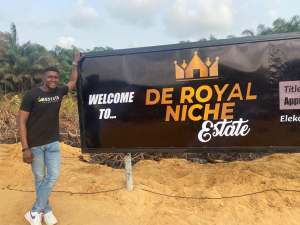 De Royal Niche Estate provides an ambient, comfortable and relaxed environment, world-class amenities, technology hub. It is developed to ensure that all needs are met within the estate.
AMENITIES: Good road network, Recreation Centre, Health Centre, Transformer, Perimeter fencing with gate CCTV and Drainage.
NEIGHBOURHOOD
Pan Atlantic University, New Lagos, International Airport, Alaro City, Lekki Free trade zone, Dangote Refinery, 2 minutes drive off New Lekki Epe Expressway.
Price
500 Square metres: 5.5Million Naira
300 Square metres: 3Million Naira
Title: Government Approved Excision
Payment Plan Duration: 18 Months
Property Type: Residential, Commercial

Itunu is a luxurious development located in Aiyetoro Ibeju Lekki, LGA opposite of the Lekki-Epe Expressway. It has a topography perfect for people seeking a tranquil and harmonious environment. You can earn up to 400% ROI in 24 months when you invest in land in this luxurious estate in Ibeju Lekki.
Amenities: A gated fence, amazing Road Network, Proper Drainage System, Water Supply, Recreational facilities. An added advantage is that it is developed by one of the biggest luxury real estate developers in Nigeria
Title of Land: Certificate of Occupancy (C of O)
Prices:
300 Square metres- 11.5 Million Naira
500 Square metres- 16 Million Naira
Estate Unique Features: 24/7 security, Family Entertainment Centre, Landscapes, Portable water, Good drainages, Electricity.
NEIGHBOURHOOD: Alaro City, Lekki Airport, Dangote Refinery, Lekki, Free Trade Zone, Epe Resort and Spa, Jubilee Resort Epe, ELEGANZA Industrial City.
Property Type: Residential, Commercial.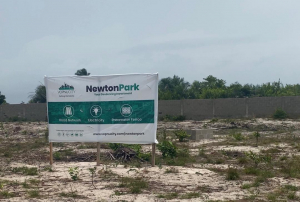 Newton Park Estate is a serene place anyone would love to call home. It is located within the Lekki free trade zone corridor. Due to its high yield investment purposes, it can suit investment purposes and its serene environment makes it a good choice for homeownership.
This beautiful and serene estate is eight minutes drive away from the Dangote refinery and four minutes drive away from the Jetty.
NEIGHBOURHOOD: Dangote Petrochemical Refinery, Dangote Jetty, Power Oil, Lekki Deep Seaport, Lekki Free Trade Zone, Lagos.
Title: Government Approved Excision
Prices
300 Square metres: N1,750,000
600 Square metres: N3, 500, 000
With Ibeju Lekki being "The New Lagos", there is no doubt that it is the future commercial hub of Lagos, the home of relaxation and tourism and a superb location for residence, the time to seize the opportunity to own a home or business in Ibeju Lekki is NOW.
Reach out to us at BESTATE Investment to secure a property for sale in Ibeju Lekki.