Epe is one of the fastest-growing cities in Lagos state and is located within the Lagos Mega City plan. Located on the Northside of the Lekki Lagoon, Epe houses museums, schools, resorts, spas, farms and numerous recreation centres. Contrary to popular belief, Epe is as developed as areas of the Lagos mainland and boasts one of the best road networks in Lagos State.
Why own or invest in properties for sale in Epe?
Epe is the future of Lagos and a lot of national developments are currently going on there, these developments include the Lekki deep seaport which is 87% complete and 6 times the size of Apapa sea port, the proposed Lekki International Airport, the proposed 4th mainland bridge and the Lekki free trade zone. Epe is a goldmine not fully tapped yet and there is no time better than now to secure a space in this great location that is no doubt the future of Lagos.
Epe is witnessing a large influx of reputable investors around the world, many Nigerians are settling in and establishing businesses therein and it won't be long before it fully develops and blossoms into one of the leading choice locations in the city of Lagos. The benefits of investing in Epe right now are endless.
Epe is a hundred percent dry land with good topography, it has one of the best road infrastructures in Lagos and a serene environment for residential purposes.
Before you buy that property in Epe…                                                                              
It is important to ensure that you do you consider these things before buying a property in Epe or anywhere in Lagos.
Location: This is a necessary factor to consider before buying properties. Location chosen should be based on the plan for said property. If the plan is to secure a residential home, one must ensure to buy properties close to the social amenities needed for a home. Also, the better the location, the higher the resale value becomes.
Price: Price is an important factor to keep in mind, you want to be certain that the price of the said property fits into your budget and that it is a suitable price for the property you want to purchase.
The Payment Plan is also a vital factor. As a potential real estate investor or homeowner, you should choose a real estate agency in Lagos that provides you with flexible payment plans.
Credibility: It is important to only contact credible and honest developers that have a solid reputation for delivering on their promises.
Land titles: The land title is the right to ownership of the land. It is imperative to do due diligence to ensure that the land is free from any private claim, governmental acquisition or any other sort of encumbrance. Excision/Gazette, Governor's Consent, Government Allocation and Certificate of Occupancy (C of O) are all genuine titles to look out for.
 To realise all these qualities, one must simply choose a trusted real estate agency in Lagos with lands for sale. At BESTATE, we ensure that we do our due diligence on properties that are listed on our site. Our consultants also help you choose the property with the best qualities that would satiate your needs.
The Best Properties For Sale In Epe
The properties listed below are available for sale in Epe.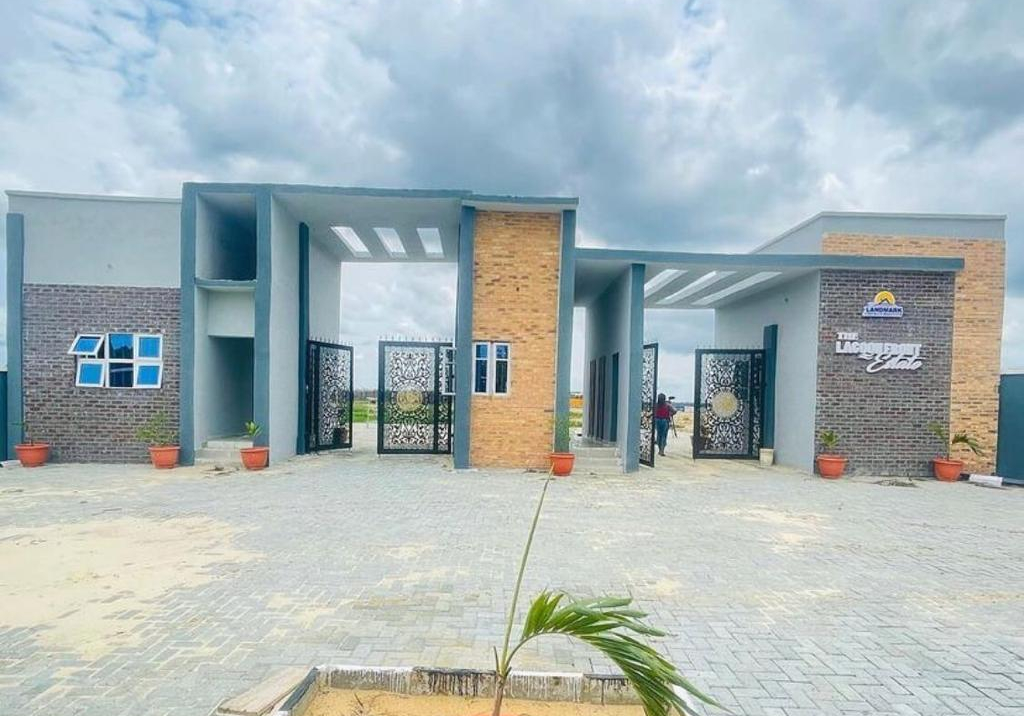 The Lagoon front estate, is set on the Northside of the Lekki Lagoon located along the Lekki-Epe expressway, directly opposite Alaro City, Epe. It is situated in a serene environment with a feel of nature and class, an affordable waterfront property that gives real value for money.
Subscribers will also enjoy a view of the beautiful Lagoon right from the comfort of their homes. Land purchased could be used to build a beautiful resort, apartments/homes, Hotels and let out to expatriates employed at Alaro City, Refinery, Seaport, and the Lekki Free Zone.
TITLE: Government Allocation/Certificate of occupancy (C of O).
Price
300 Square Metres: N9 Million Naira
500 Square Metres: 15 Million Naira
Initial deposit: N500,000
Payment plan: Up to 18 months
*Commercial Plot is also available*
PROPOSED FACILITIES:
Good road network, Drainage system, Recreational areas, Perimeter Fencing, Electricity, Gated Community, Streetlights
NEIGHBOURHOOD
Alaro City, Lekki-Epe International Airport, Lekki Free Trade Zone, Dangote Refinery, Eleganza Industrial City, PAN Atlantic University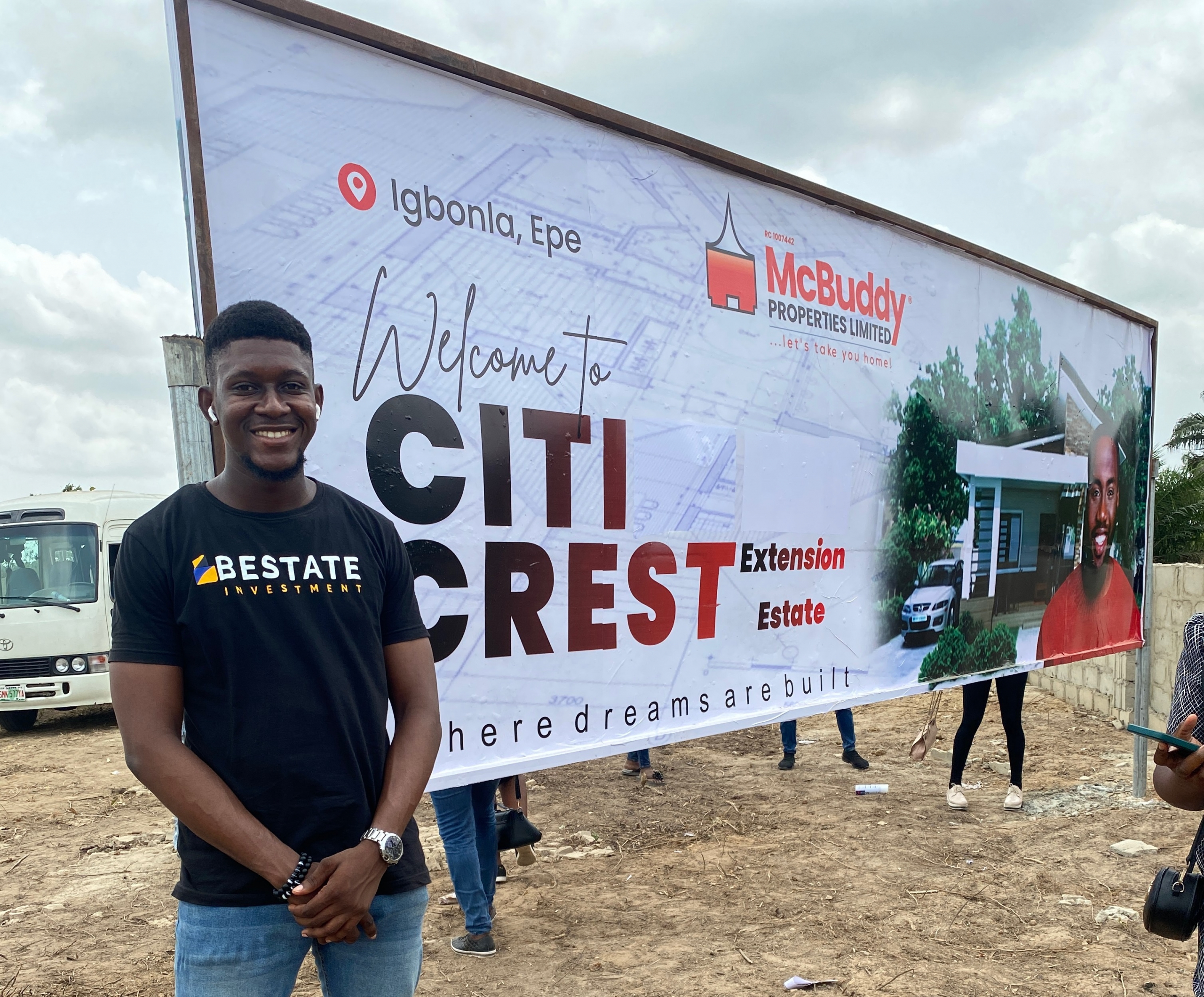 The estate is located immediately after Lagos state model college, Igbonla and is about  a 10-minute drive to Lekki – Epe Expressway also in close proximity to St Augustine University, Lekki free trade zone, Alaro City, and Dangote refinery.
Title: Registered Survey and Deed of assignment
Proposed Facilities:
Good road network, Recreation centre, 24 hours security, Street light power by Solar, Centre Water system
Price:
N950,000 (0-3 months)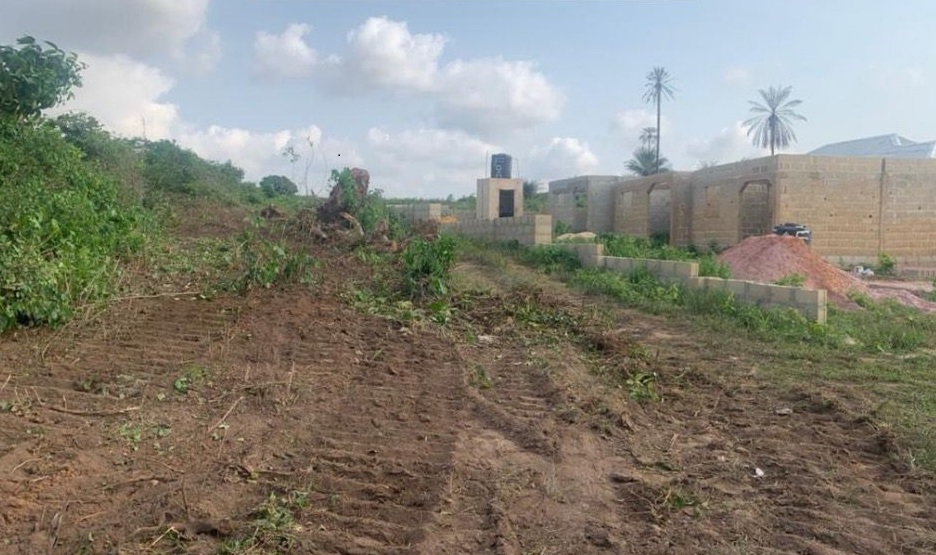 The Cabanas is the proposed site that will sit on one of the most exquisite estates. This ultra-modern, family-friendly estate is surrounded by beautiful landscape, breathtaking views and magnificent rooms with good and habitable infrastructure, security and a clean environment.
NEIGHBOURHOOD
Yabatech, Epe Campus, Epe-Ijebu tollgate
FEATURES
Fire Alarm, 24 hours security surveillance, Good road network, Children's playground, Commercial area
Price
300Square Metres (half plot): 2Million Naira
450 Square Metres: 3Million Naira
600 Square Metres: 4Million Naira
12 months payment plan with an initial deposit of N500K
Title: Registered Survey & Deed of Assignment
AlARO CITY(Lekki Free Zone, Lekki-Epe Expressway)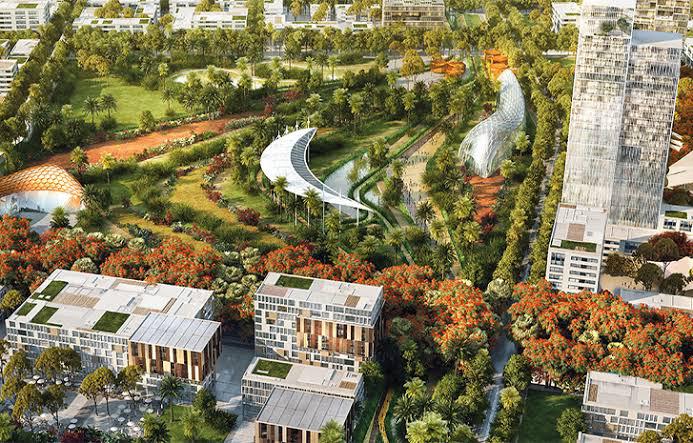 Alaro City is an integrated, mixed-use city planned for over 2,000 hectares in the Lekki-Free Zone. Over 45 companies are either moving or expanding their businesses to Alaro City. These companies include Ariel Foods, Starium (BUA Group), HMD Africa, Sana Industries, Loatsad, Kenol, Mantrac (Caterpillar), Omar Gardens and ASB Valiant. The premier residential phase of 576 apartments is being developed by Universal Homes. The show homes are now available for viewings.
Alaro City has areas for offices, logistics and warehousing, residential homes, schools, healthcare facilities, hotels, entertainment and 150 hectares of parks and open spaces.
NEIGHBOURHOOD
Proposed Lagos International Airport, Lekki Deep Seaport
Land Title:  Certificate of Occupancy (C of O)
Price
500 Square Metres:  55,000 USD
750 Square Metres: 82,000 USD
1000 Square Metres: 110 USD
An initial deposit of 33% and balance over 12 months.
ISIMI LAGOS (Epe, Lekki Lagoon)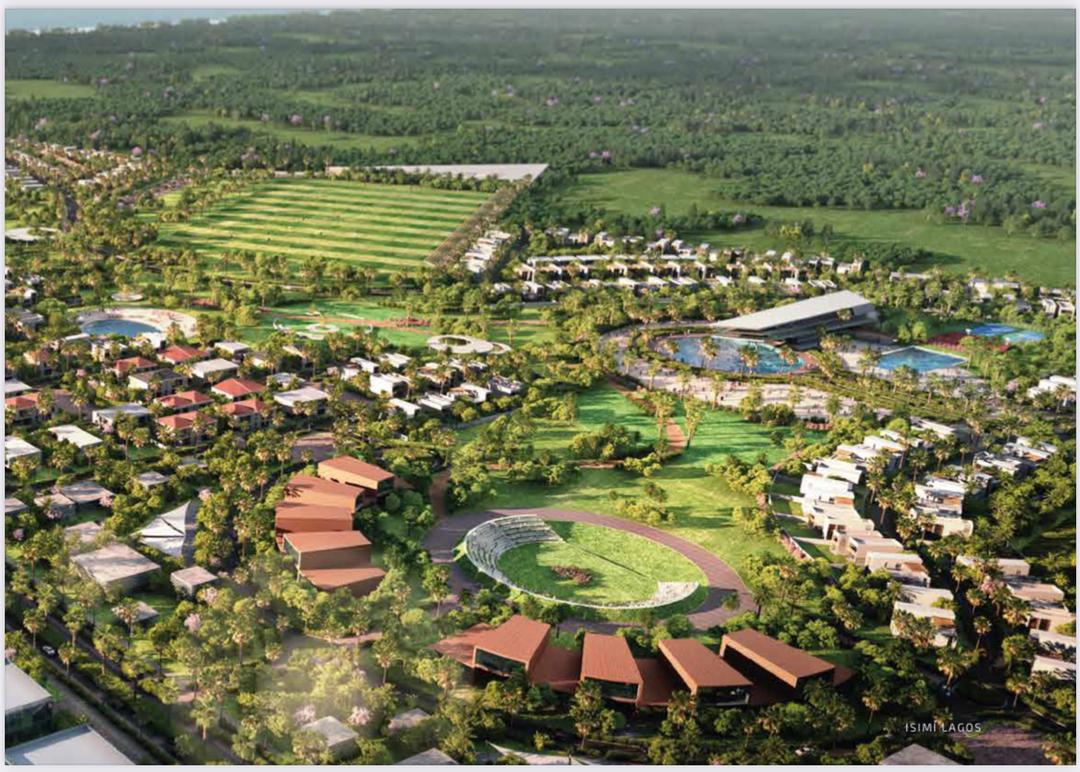 Isimi Lagos is a great destination for work and play, a perfect combination of nature and serenity. Isimi Lagos offers work and living spaces that are ideal for short and long term use. It is a fine location for a vacation, team retreat or a time away. A great advantage of investing in Isimi Lagos is the presence of credible developers with massive visions and dedication to bring those visions to life.
Features
Golf Course, Renewable Energy, Farm Shop, Outdoor Gym, Horse Stable, Forestry, Lakeside View, Bicycle Racks, Recreational Centres, Spa
Price
Standard Plots
300 Square Metres: 60 Million Naira
500 Square Metres: 100 Million Naira
1000 Square Metres: 200 Million Naira
*Premium and luxury plots available
There is no doubt that Epe is indeed the future of Lagos, a goldmine that is not fully tapped but will sooner than expected reaches its highest potential. There is no better time than now to join the moving train and buy properties in this fantastic part of Lagos.