Best locations to buy properties in Lagos
Lagos state needs no introduction. Èkó, a name that Lagos was fondly called even before colonization, is the largest city in Nigeria. It is known for its nightlife, beach resorts, and the Third Mainland Bridge which connects the mainland to Lagos Island.
I know, I know, you knew that already. But what sets Lagos apart from the numerous cities in Africa is its status as one of the top ten fastest-growing cities and urban areas globally. Lagos is truly the land of wealth with its seat as one of the highest GDPs in Africa.
According to experts, Èkó is the most profitable and valuable real estate market across Nigeria. Evidently, real estate is a profitable venture that investors look out for. Investment in real estate has tax advantages, profits from appreciation and rental income, and serves as an inflation hedge. Imagine, missing out on the opportunity to gain all these advantages listed plus the added merit to diversify your portfolio. What a shame that would be.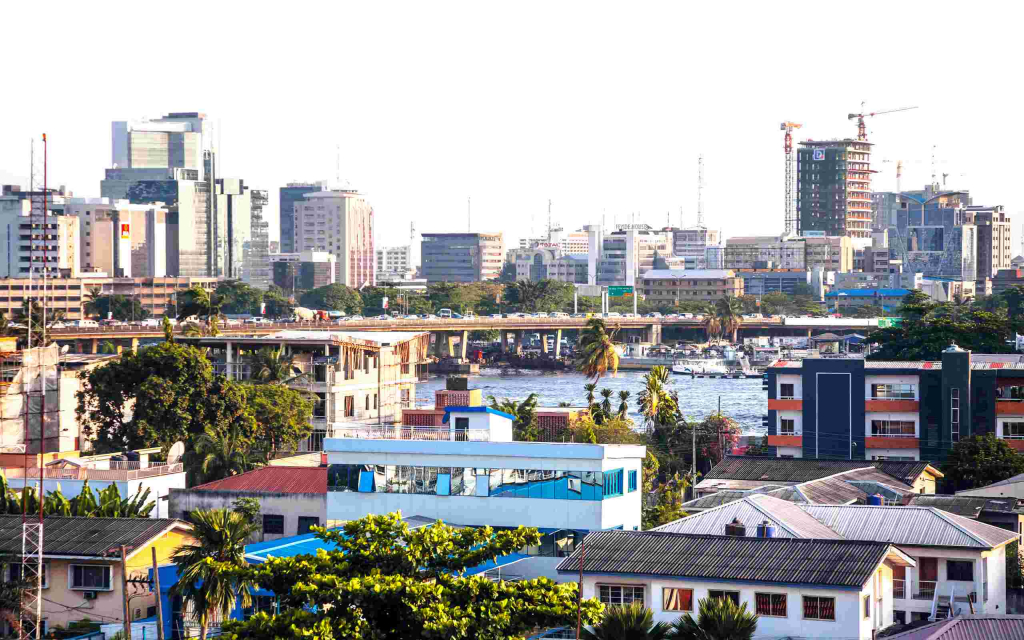 A good location with developments and landmarks delivers a good Return on Investment (RoI). With a monthly Internal Generated Revenue (IGR) realization of N44.5 billion in 2021, Lagos has proven beyond doubt that it guarantees solid returns. These reasons and more are why I believe you should invest in land in the city of entertainment and wealth.
Now, several locations within Lagos have proven to be profitable landmarks to invest in. Not only in terms of the ever-growing population, fast urban development, and appreciating property prices but its affordability. That being said I present to you, the best locations to buy properties in Lagos, the Real Estate capital of Nigeria.
1) Lekki
You have probably heard of Lekki before. The adjoining city between Victoria Island and Ikoyi – both affluent areas in Lagos state. Lekki is at the heart of Lagos' financial business district, with properties increasing in value every few months. It is currently the fastest developing area in West Africa which is prompted by developments and investments in the area such as the Palms mall,  and the Landmark beach. An investor's first choice. 
The demand for homes, office spaces, businesses, and recreational parks in Lekki is high and ever-increasing. The perks are that you get to invest in both cheap and expensive properties because of the luxurious buildings and high-net-worth individuals that live here.
Price estimates of land and properties: Land sold at N280m for 1000 square meters and 3-bedroom apartments for N80 – N150m.
Notable properties on sale: Camberwall Advantage 3 and 4.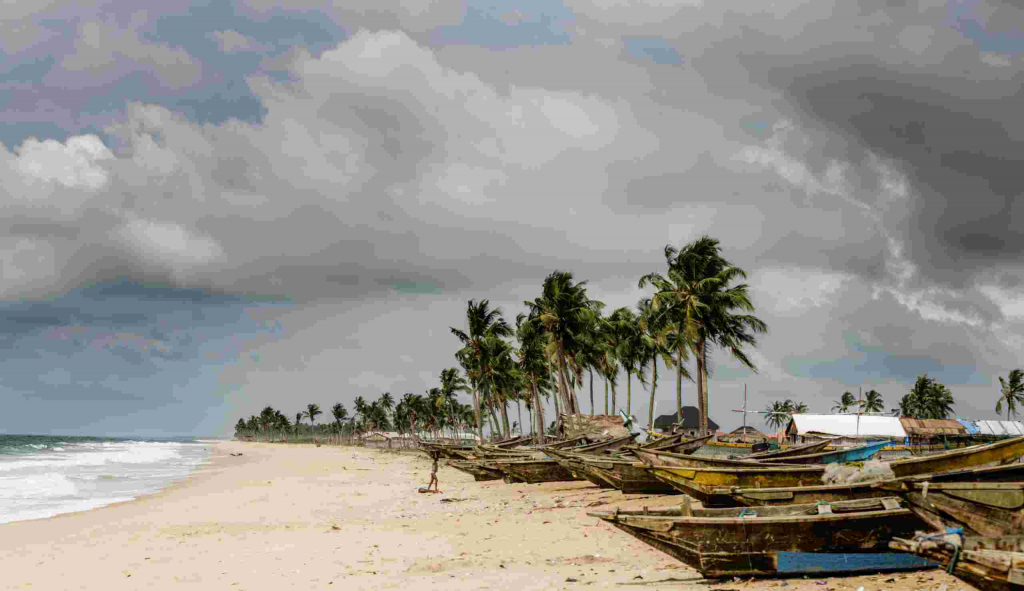 2) Chevron
Chevron drive and estate are located after Lekki phase 1, about an hour's drive away from Lekki. It has residential buildings and estates such as North Pointe estate, Ocean Bay Estate, Lekki County homes, VGC, etc. Chevron area has good drainage channels and road networks. It is known for its low crime rate and good property appreciation which makes it a good area to invest in. This area would excite you, it is filled with top-tier residential serviced estates which come at a good fee.
Price estimates of land and properties: A plot of land goes for N80-100m, and a 3-bedroom apartment goes for N50 – N80m, while the rental value is N2.5 – N3m per annum.
Notable properties on sale: Chevy Castle Apartments.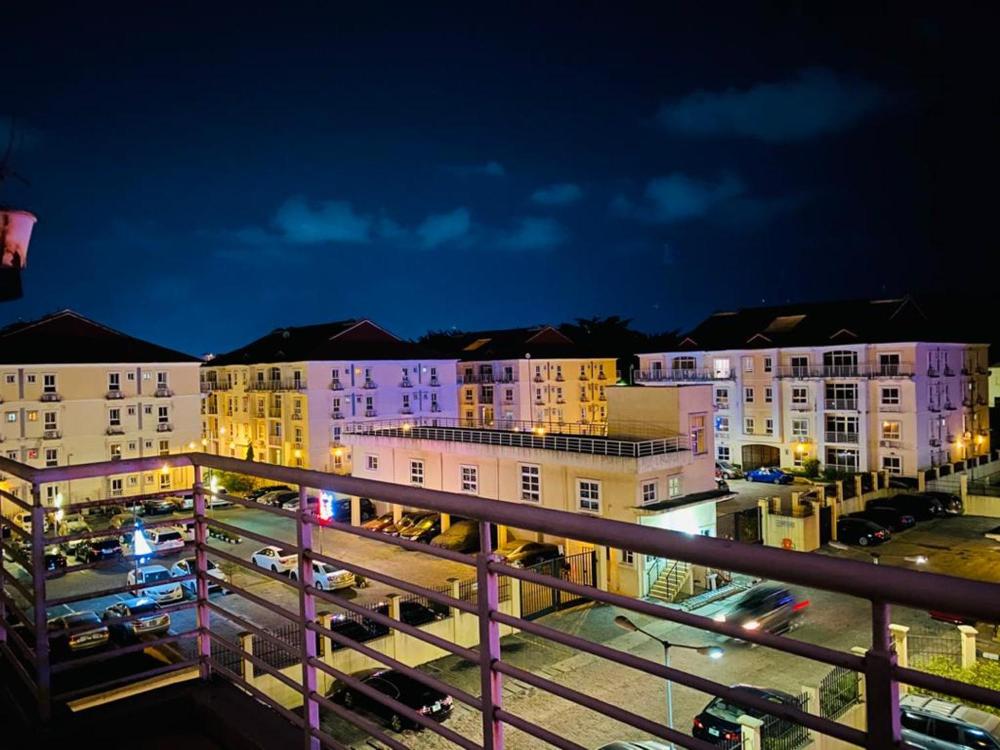 3) Orchid Road
Orchid road is one of the Lekki axis longest and busiest roads. It is thirty (30) minutes away from Lekki. There are several real estate activities and it is home to big names like Lagos billionaire, Chief Rasaq Okoya, and Big Brother Nigeria's Mercy Ekeh. Orchid road also has estates such as Cooplag Estate (owned by Shell Nigeria), Victoria Crest Estate, Empire Homes, Lake-View Estate, etc. 
This location is great for both single and married people. Homes on Orchid road bring convenience, social vibes, and affordable options.
Price estimates of land and properties: Rent goes for N2 – N3m per annum and a 3-bedroom apartment is sold for N40 – N60m.
Notable properties on sale: De Castle Max.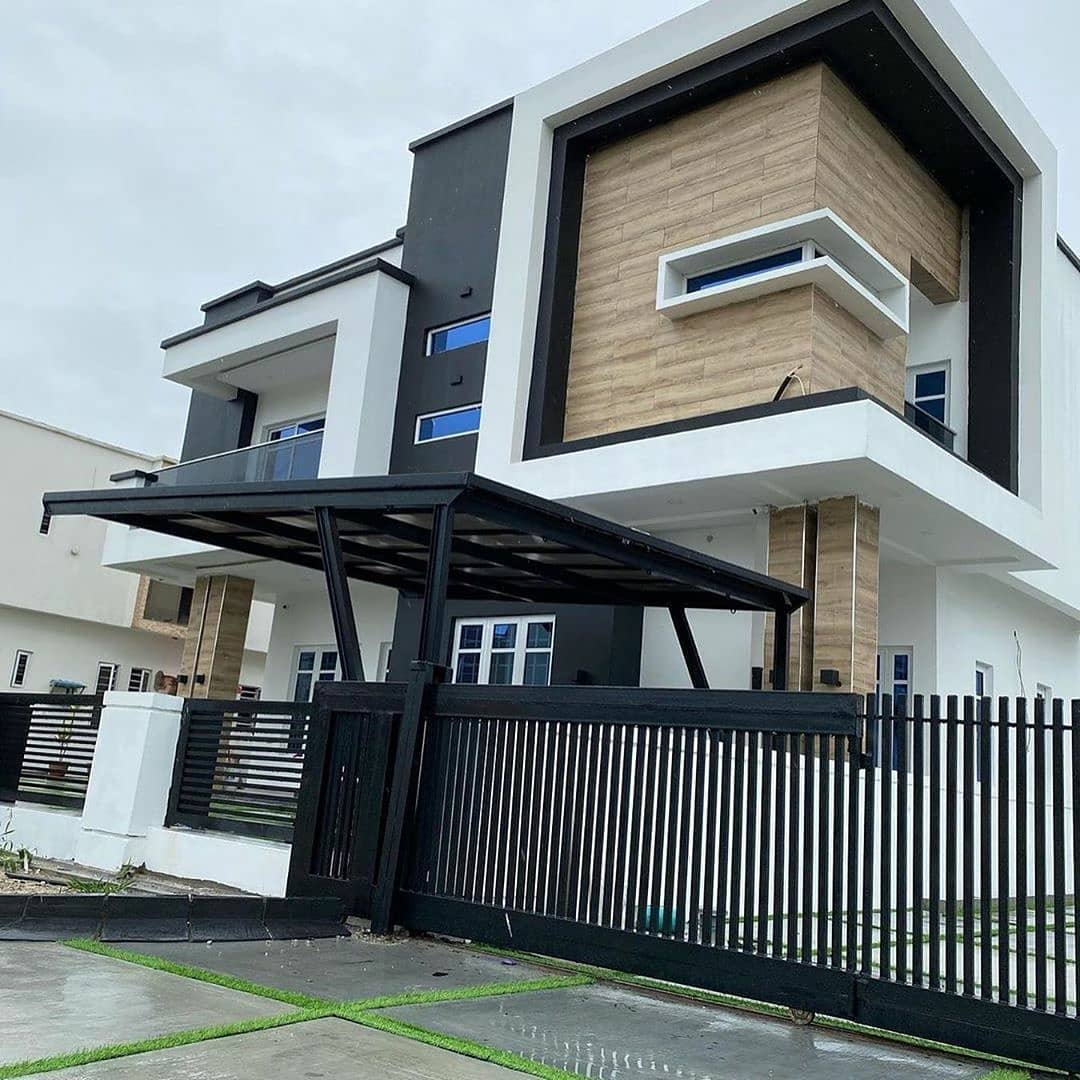 4) Abraham Adesanya
The Abraham Adesanya Estate is distinguished for its unique house designs. This estate is less than 10 minutes from Lekki. It is an attractive environment for families and working-class individuals as it has a beach, schools, and malls. The estate's rapid growth has made it become the 'rich people's area'. Within the last few years, the prices of its properties have doubled because of its safe neighborhood and road network.
It was developed by the Lagos state government as a low-cost housing scheme. However, developers added some luxury estates that raised the value of properties in the area. Abraham Adesanya also has a beach area which makes it a good and serene place to live. Definitely, a choice you should consider.
Price estimates of land and properties: a 3-bedroom apartment costs N50 – N80m and rents at Abraham Adesanya are N2 – N3m.
Notable properties on sale: Angle Blue Estate, Lekki Pride 1-3, and Urban Prime Estate.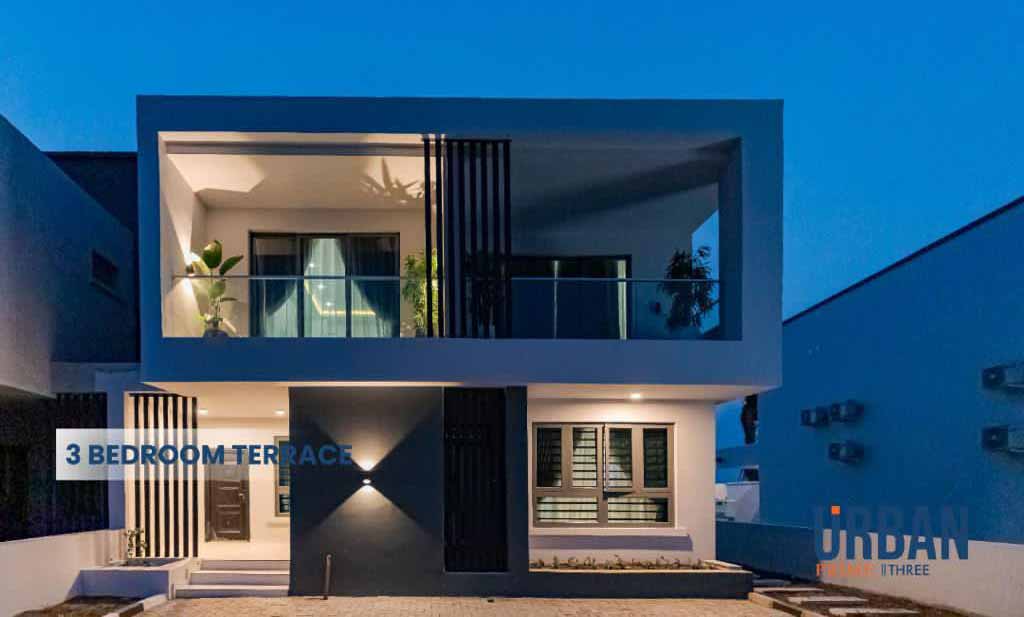 5) Sangotedo
Sangotedo is located south of Iranla and north of Ogombo. It is approximately 35km away from Ikeja and a twenty-minute drive from Lekki. Short-let apartments are best practices in Ajah and Sangotedo, yielding yearly profits. The recent wave of people moving to Sangotedo has led investors and business owners to move their activities to this area. 
Property appreciation with high ROI, the option to invest in off-plan properties, great locations like  Novare Mall, Lagos Business School, Skymall, Lufasi Nature Park, Sherwood Court Estate, and many more make this location desirable. The valuation of Sangotedo especially rose with the launch of the N31.5bn Novare mall. This introduced a series of expansion plans and an economic activity boost. 
Price estimates of land and properties: 3-bedroom apartments are sold for N30 – N50m and rent starts from N1.8 – N2.5m.
Notable properties on sale: The Apartments, Westwood Lakes Estate, Terra Gardens, and Lekki No 7 Beach Front Residences.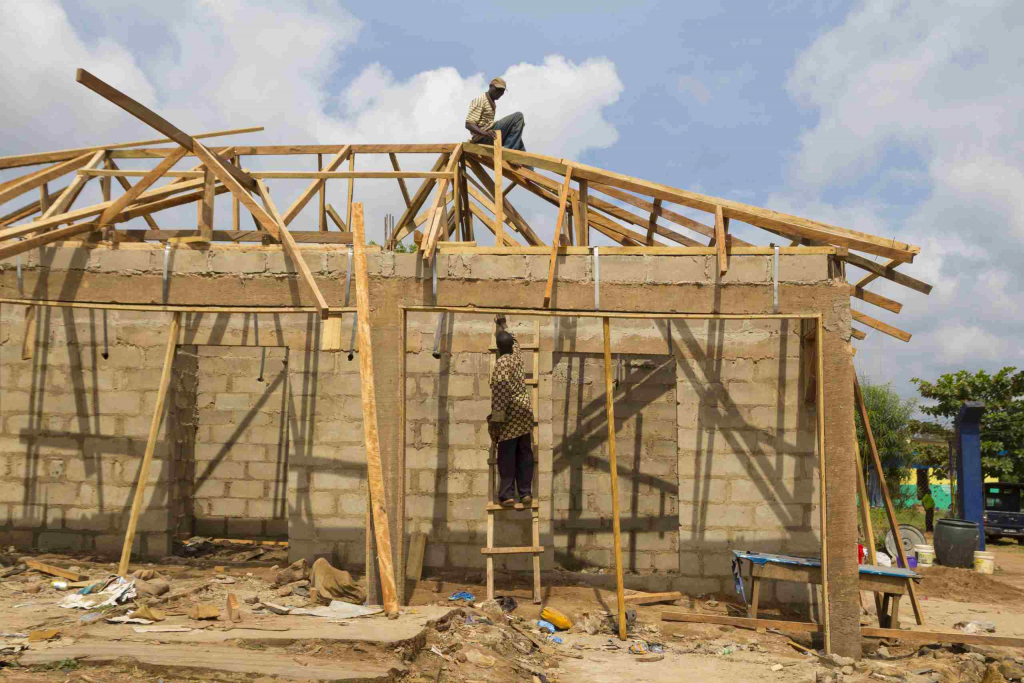 6) Abijo
Abijo is a mere twenty-minute drive from Lekki. There is an expectation that Abijo would enjoy an influx of people within five years due to the rising value of properties in nearby towns like Sangotedo. The value of land has appreciated by 80% within four years which is credited to the massive development being done in the area. Side attractions include Eastland Golf Estate, Arium Estate, Abijo GRA, etc.
The town is Lekki's only Government Reserved Area and one of the fastest-growing towns in Ibeju-Lekki. Abijo is as developed as Ajah but the properties in the area are more affordable. If that doesn't appeal to you, I don't know what will. 
Price estimates of land and properties: 3-bedroom apartments are sold for N35m and a plot of land is worth N20m.
Notable properties on sale: The Hockley, Fairfield Apartments, Hamptons Court, and Ocean View Estate.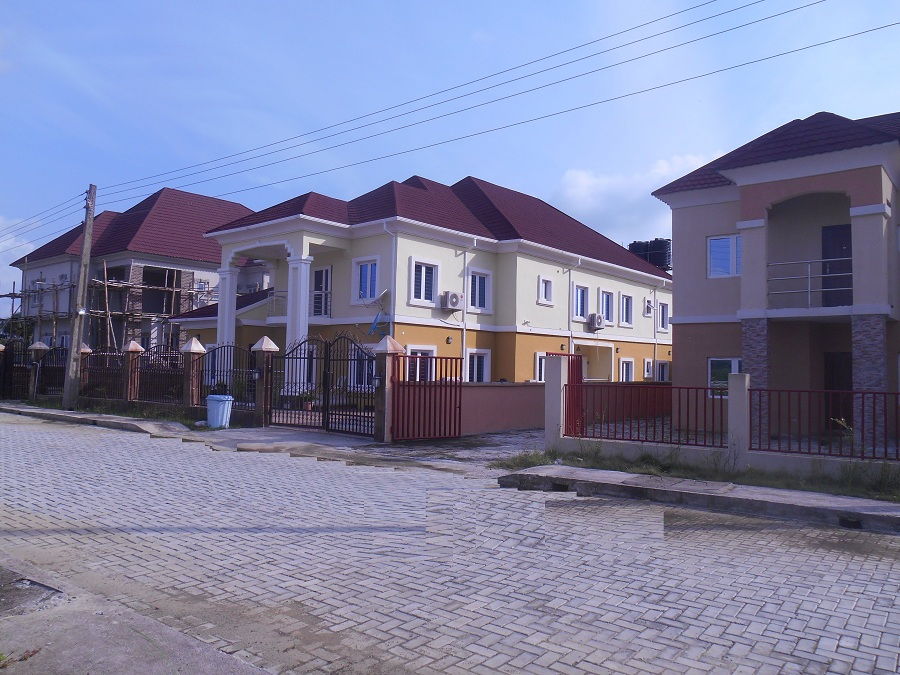 7) Awoyaya
Awoyaya is located in Ibeju-Lekki, twenty (20) minutes away from Lekki. It was once the settlement for the Awoyaya people. Awoyaya has some great estates such as Lekki Gardens, Meridian Park, and Mayfair Gardens. Due to its closeness to the new Free Trade Zone, Awoyaya is foreseen to rake in massive profits. 
Awoyaya is serene, less busy, and home to Coshari motors and among other prestigious landmarks. Most houses and flats within the city are new buildings which is an added advantage. New developments are currently ongoing and I foresee it becoming an investor's top pick. 
Price estimates of land and properties: 3-bedroom apartments are sold for N25m while a plot of land goes for N12 – N15m.
Notable properties on sale: The Oranges Apartments, De Castle Bungalows, and Peak Bungalows.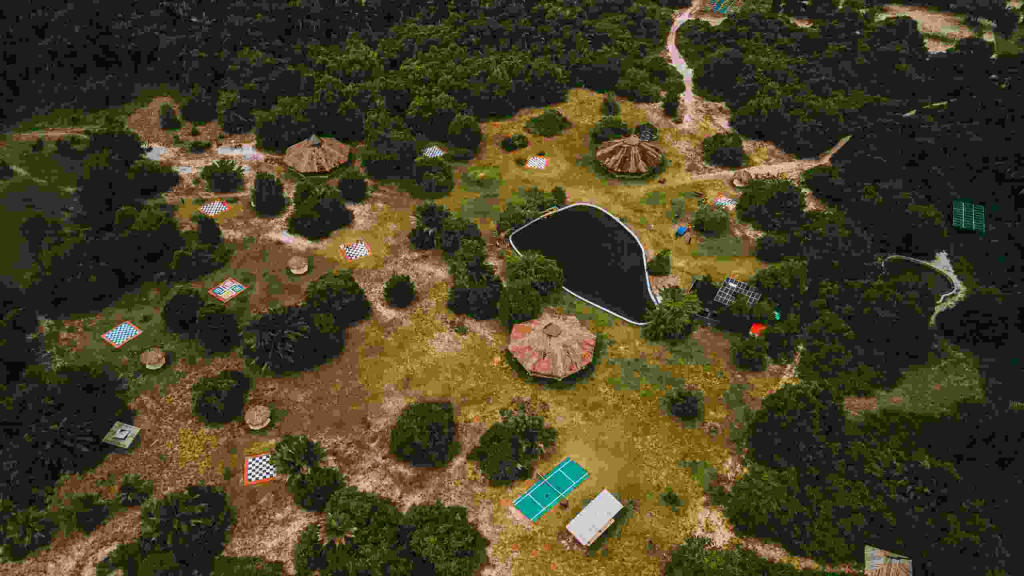 8) Lakowe
Lakowe is surrounded by resorts and parks such as Lakowe lake and Lakowe golf course. It is popular and less busy than most areas in its axis. Lands in Lakowe are quite affordable and preferable because of their accessibility and calmness. It serves as a good investment for short-lets for tourists and other short-term visitors. It is about an hour's drive away from Lekki.
Due to the rapid development in the area, Lakowe has brought in high appreciation over the years. With developed estates such as Beechwood Estate, Adiva Plainfield, and Lakowe Lake, Lakowe is only an hour's drive from the Ajah roundabout and is desirable for investors who are looking to invest in real estate within the Ajah axis. 
Price estimates of land and properties: Land is sold for N18 – N25m, 3-bedroom apartments for N25 – N30m, and rents for N1 – N1.5m.
Notable properties on sale: Peak Resorts Golf Estate and Nations View Estate.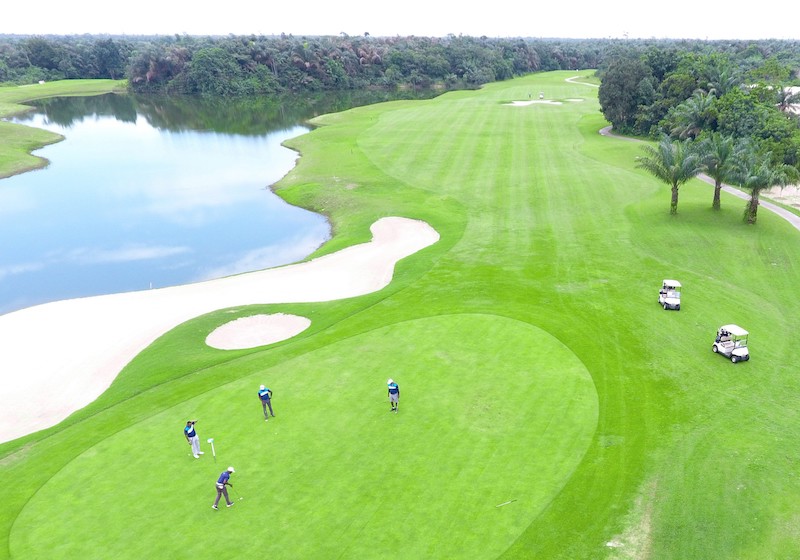 9) Ibeju-Lekki
Ibeju-Lekki is a local government area in Lekki with over a hundred thousand residents. It is referred to as the 'new Lagos' because of its rapid ongoing development and its endowment with lagoon and oceanfront views. This area was chosen by the Lagos government to be the site for the Lekki Free Trade zones which has attracted foreign and domestic investors because of the tax advantages and free zone profits. It is an hour away from Lekki.
Interesting landmarks that make this an investor's choice are the almost completed Dangote Refinery, Alaro city, the Lekki Epe International Airport, private beaches and resorts, and the Lekki coastal road that leads Ibeji Lekki to the Island. The Lekki coastal road makes migration easy and increases accessibility, among others.
Ibeju-Lekki also has beachside land and can serve as holiday homes or short-let apartments with a beachside view. Kindly check out these reviews on the Itunu Residential estate and Jewel Gardens which showcase lucrative deals with flexible payment plans and the craziest ROIs. 
Price estimates: Land goes for N3 – N30m, 3-bedroom apartments for N30 – N40m, and rent for N800k – N1.5m.
Notable properties on sale: Jewel Gardens Estate, Milton Estate, and Itunu Residential Estate.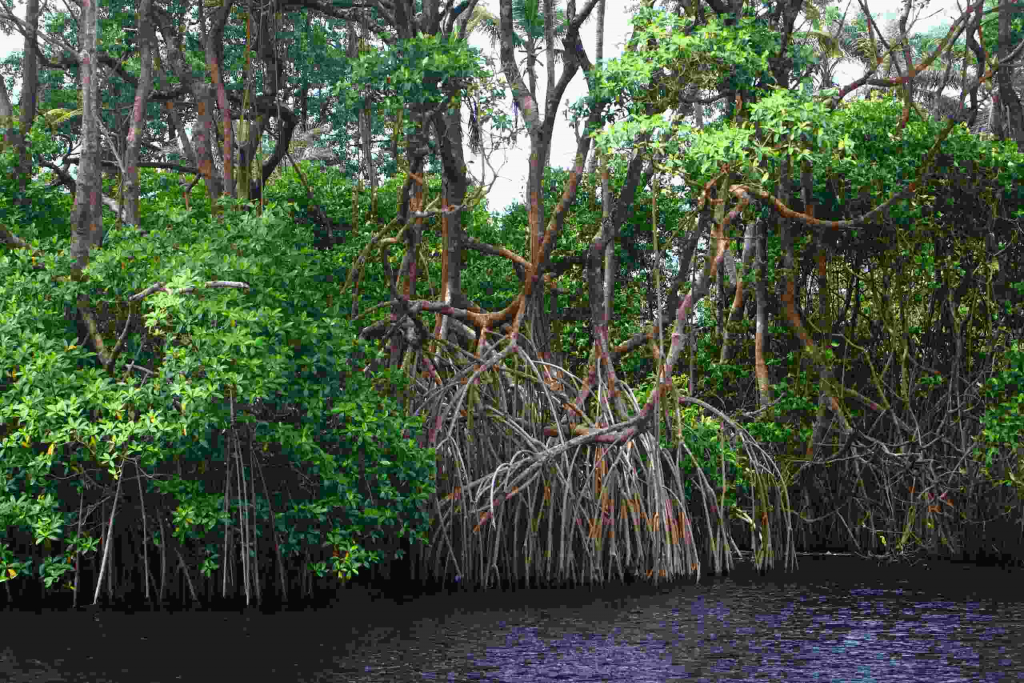 10)  Epe
Epe is a local government area and town in Lagos state located on the north side of the Lekki Lagoon. Epe is known for its commerce, agriculture, and fishing industry development. At the entrance to Epe, a golden sculpture of two giant fish is your first attraction. This signifies the town's fishing activities. It is an hour away from Lekki.
Ibeju-Lekki and Epe are fast developing and lands appreciate the fastest. Epe has good road networks and can be accessed from Ikorodu. Despite the development in the area, Epe still has several cheap lands that keep appreciating. Also, the land in Epe is dry and the soil is great for farming. Check out a recent article on the best properties in Epe here.
Price estimates: Land is sold for N2 to N10m, 3-bedroom apartments go for N20 – N35m, and rents for N800k – N1.5m
Notable properties on sale: The Cabanas Estate, Epe Boulevard, Alaro City, and Lagoon Front Estate.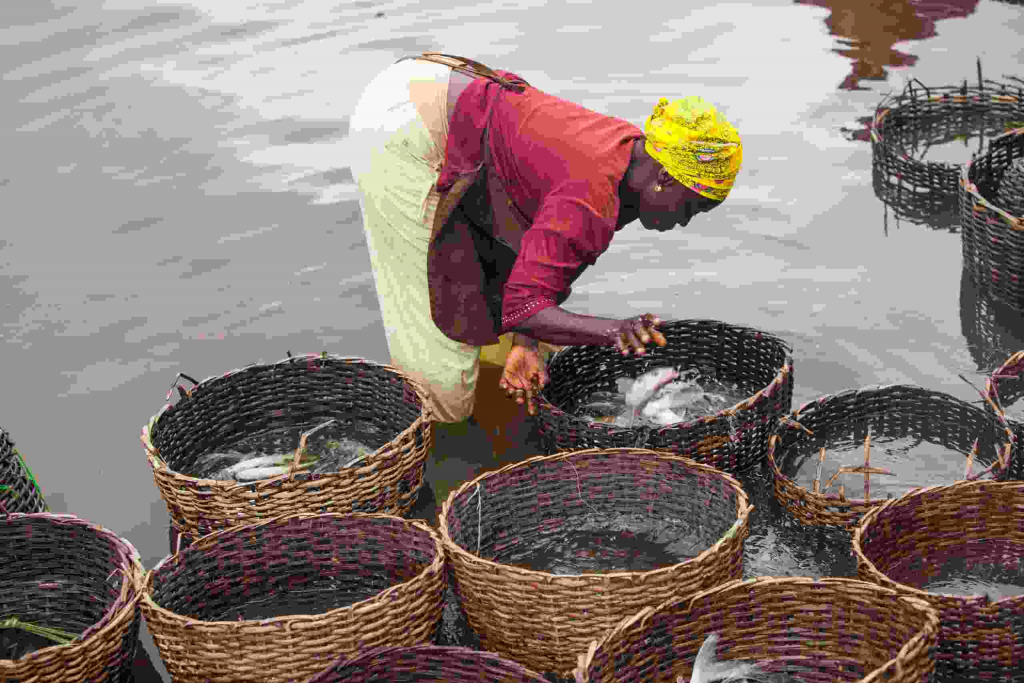 And it's a wrap, what a mouthful. With all this information you are right on your way to owning or investing in a property in Lagos State. 
Regardless of what part of Lagos you decide to buy land, please do your due diligence. At Bestate, we are dedicated to helping our clients invest in the best properties in Lagos and other states. Looking for land for sale in Epe, Ibeju Lekki, Lakowe, or Lekki? We have the best deals and would make the entire process seamless.
You can call us at +2348090651344, send a WhatsApp message, or email us at info@bestateng.com if you need assistance or recommendations on how to buy a house, apartment, or land in Lagos state.
In the meantime, kindly click on any of the links in this article to review the properties and lands we have currently for sale or visit our website for more opportunities with Bestate.
Quote of the day: Don't wait to buy Real Estate, buy Real Estate and wait   – Russel Sage